Topics of interest to Seton explored by the author of this site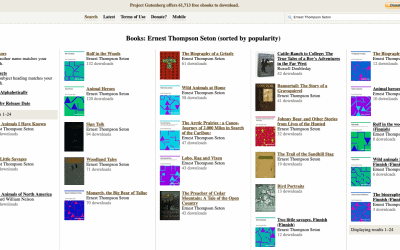 One advantage to being a long dead author is that your books enter the public domain and can come back to life in printed or digital form. Project Gutenberg has made digital copies of seventeen Seton books available in a variety of digital formats. The three most...
read more
Sign up Now!
When you subscribe to our list you'll receive FREE ACCESS to our full-length Seton Documentary!
Watch the trailer for a SNEAK PEEK! >