While Seton worked in different art mediums, drawings in ink or pencil were the most frequent in a wide variety of subject matter. Visitors to the Academy's Seton Gallery often comment on several unusual chairs which are both on display and still in use. They were designed by Seton and constructed at Seton Village in the 1930s.
The carved chair backs appear to have been inspired by the wonderful designs of Northwest Coast Native American and First Nations peoples, but are purely out of Seton's imagination. I don't find them particularly comfortable but you are welcome to take a seat in one of them on your next visit.
Here are some of Seton's chair design drawings from the Academy's collection.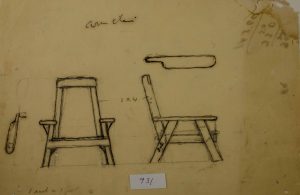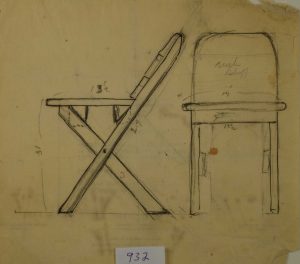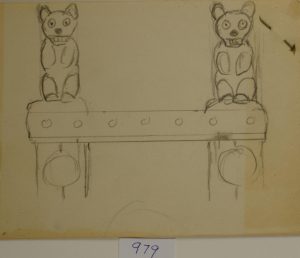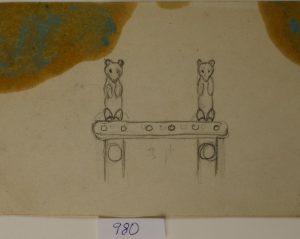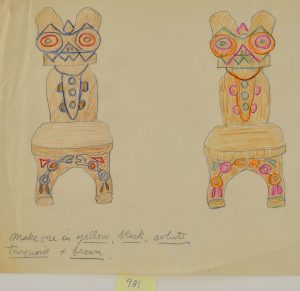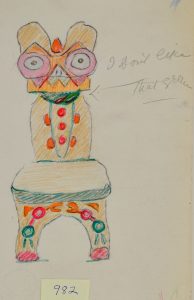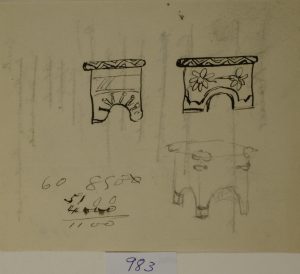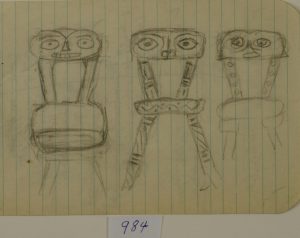 (All rights reserved by the Academy for the Love of Learning)