Featured image #25 by Susan Case. Click images to enlarge. (All image rights to artwork reserved by the artists.)
LOBO THE KING OF CURRUMPAW, a graphic novel illustrated by contemporary artists is based on the Ernest Thompson Seton story.
Part 3: Seton acknowledges the possibility of love-loyalty, a manifestation of moral integrity, between the two wolves. He takes the immoral action of using this against them, leading to their tragic deaths. (The other two parts of the story are shown in the accompanying blogs.)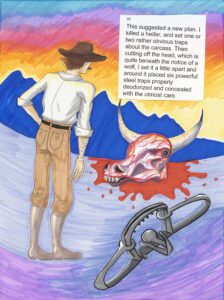 #26 Jello Billyo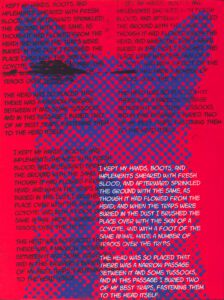 #27 Cody Moore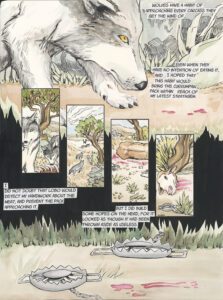 #28 Cibayara Acosta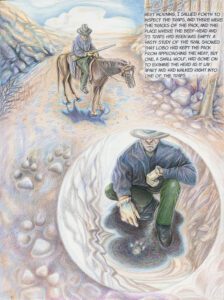 #29 Kimberly Pollis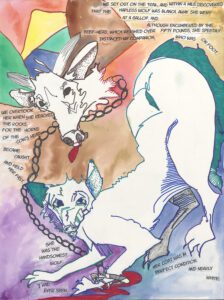 #30 Hannah R. Kligman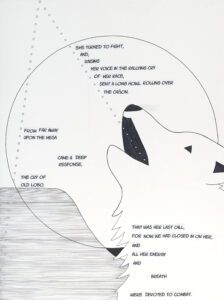 #31 Liz Brindley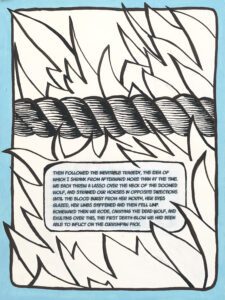 #32 Bronwyn Minton
#33 Hana Messier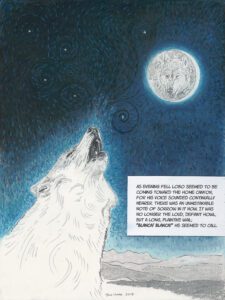 #34 Bob Hare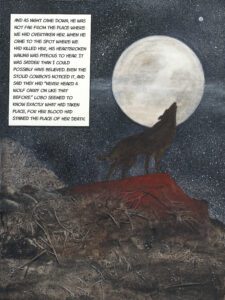 #35 Ellen (Ellie) Fuller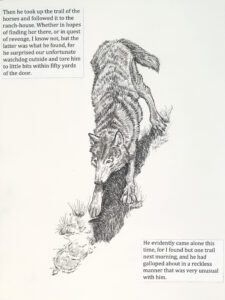 #36 Keith Walters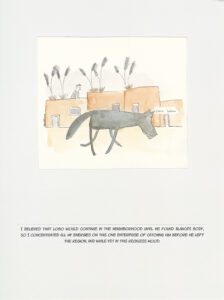 #37 Zahra Marwan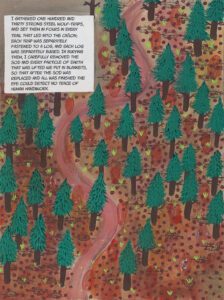 #38 Aaron Yazzie
#39 Tess G. Atcitty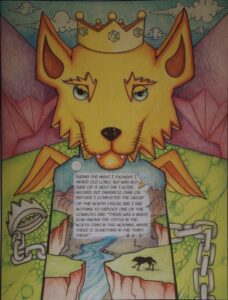 #40 Leland Chapin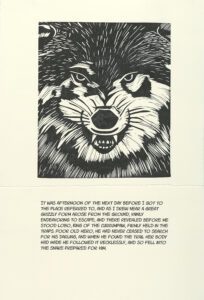 #41 Maia Sampson Michael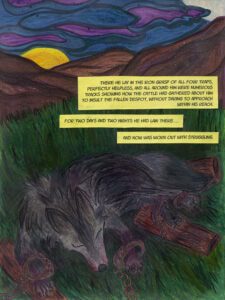 #42 Philomena Salem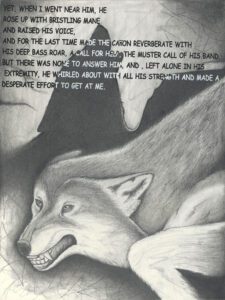 #43 Fransisco Fraire, Jr.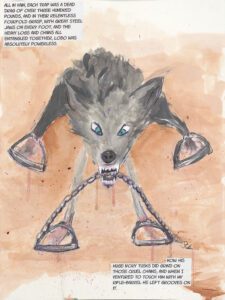 #44 Philip Westen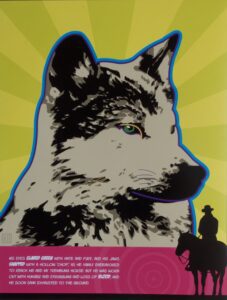 #45 Kevin Brown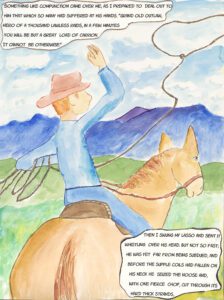 #46 Jerry Wellman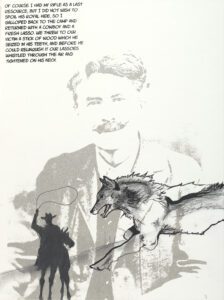 #47 Joseph J. Newman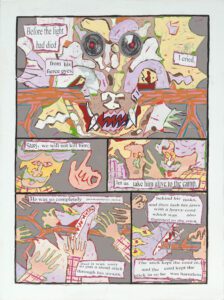 #48 Drew Miller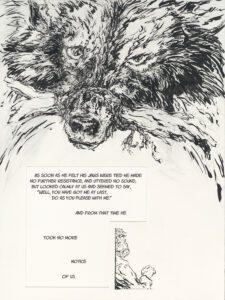 #49 Jeff Benham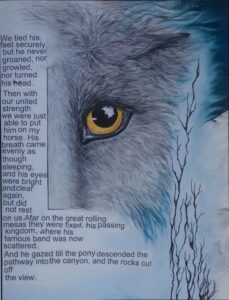 #50 Hannah Goldman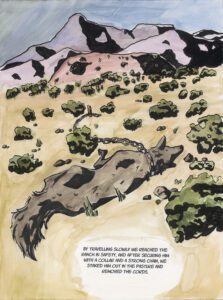 #51 Liam Bell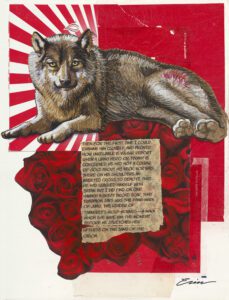 #52 Erin Currier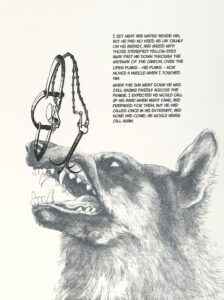 #53 Jamison Chas Banks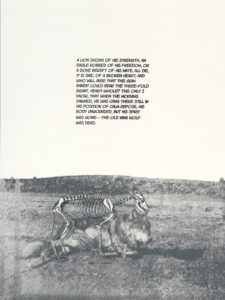 #54 Jamison Chas Banks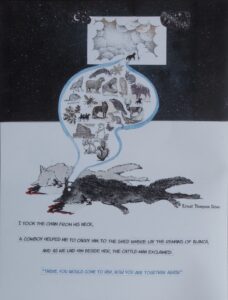 #55 Dana Newmann
THE END