Greetings from California, Display rack with postcards, 2020
(I envisioned Endangered as an exhibition about our disconnection from nature and the inevitable tragic outcome, a continuation of Seton's warnings. The invited artists created a variety of responses. Intended for the walls of the Seton Gallery, the show is presented in a series of blog postings. Images and text copyright belong to the individual artists.
I have talked and corresponded with Matthew on a number of occasions starting from when he provided important support for our 2018 "Lobo" show. I took a few notes from a meeting we had at the Seton Gallery in January on his response to environmental and social issues—really, the same thing. dlw)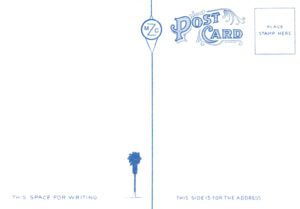 Notes from Matthew Chase-Daniel conversation
(We discussed the meaning behind his post cards—which with the current fires has become increasingly relevant.)
California has been seen as the promised land. Postcards suggest both the myth and reality of California, starting with the push to move there. Contrast that with the difficulties of actually being there, the myth out of popular culture vs. the reality of life there today. The land of contrasts: tremendous beauty vs. the worst of consumption and devastation. We desire the strong economy, but what about the diverse side effects?
The same (postcard) image could bring out a number of different interpretations from different viewers.
(Could a broad understanding of the Endangered concept be useful?)
Endangered could bring out what people are concerned with in the world today.
When we destroy nature, we destroy the thing we thought we wanted.
(More about the artist on Facebook and Instagram.)
405 Venice Blvd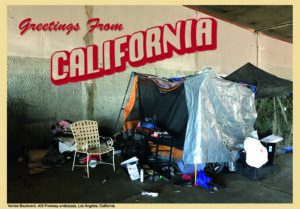 Border Wall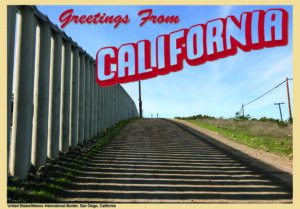 Hollywood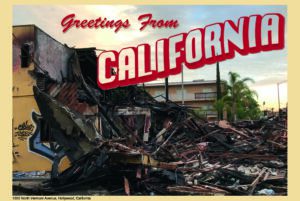 Phillips 66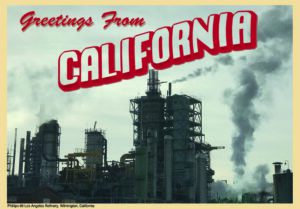 Pumpjacks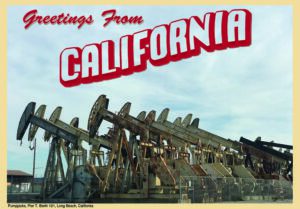 Saddleridge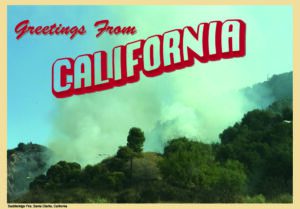 Torrance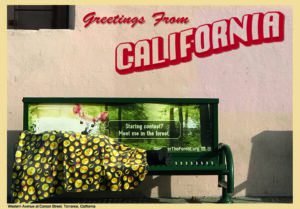 Venice Beach